1.60 (Buick Student Tickets) / 80 (Welfare Tickets) are only available at the official Tmall store.

2.Purchase tickets with Postal Savings Bank of China's credit card start with 62 and choose union pay to enjoy 100RMB off for over 200RMB purchase in addition to use member discount. (only once per day, twice per month).
3 classic pieces of romantic collection
2 hours to take you to the ballet wonderful time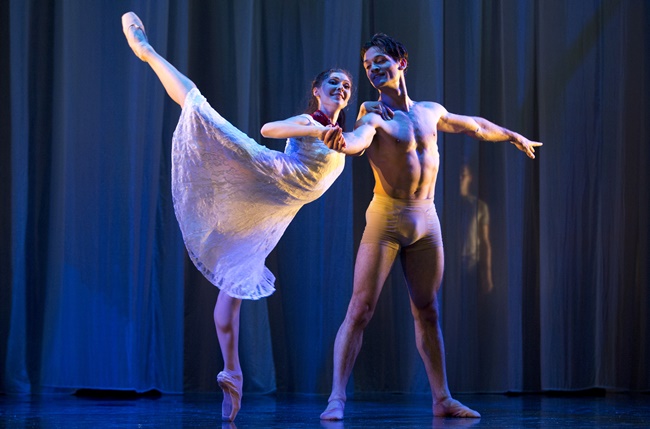 While willam Shakespeare uses words to describe the tragic love story of these two young lovers – Romeo and Juliet – Sergei Prokofiev succeeded in transforming this story into wonderful music. Silvana Schroder interprets this classic piece of literature and music in a new way.
Thuringian state ballet welcomes as Capulets and Montagues all audience to a magnificent ball to the music of the knight's dance. Of course, the most romantic and most famous scene from this ballet classic may won't be absent. Soloists of Thuringian state ballet show the enchanting balcony Pas de Deux between Romeo and Juliet.
The ballet director of Thuringian State Ballet, Silvana Schroder, adapts Peter Tchaikovsy's famous Swan Lake. She reinterprets the romantic love story of prince Siegfried and Odette / Odile. Plays with expectations and clichés, places tradition against modernity and exchanges black for white – totally new perspectives on a classical story ballet like Swan Lake, which seemed so familiar to the audience, open up.
The beauty and the purity of the white swan's love towards prince Siegfried will be shown through a neoclassical Pas De Deux of our Russian prima ballerina Daria Suzi and our soloist Filip Kvacak.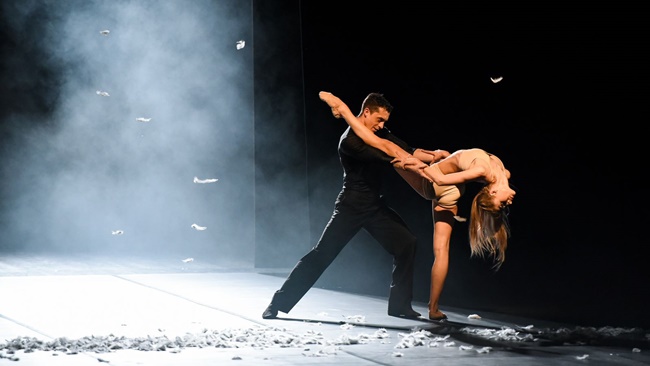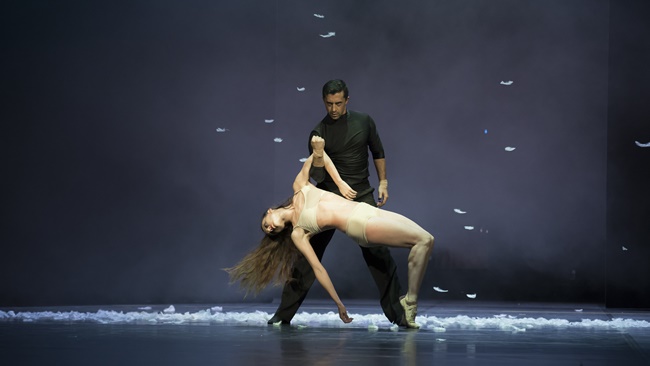 The Angel of Death is always there. No matter whether the woman dives into the crowd in search of protection or if she moves alone to the beast of the music and time – he observes and accompanies her. How this relationship between the dark demon and the woman in white changes, is one of the main themes in Silvana Schroder's choreography. To the music of Leonard Bernstein, Wojciech Kilar and Arvo Part she makes her dancers think about the time that passes, the time one has and the 'point in time', like the title of the ballet reminds, where there is no time left.
Swan Lake Act I
Romeo and Juliet Act I、Ⅱ
Point In Time Act paragraph
Dance group introduction
The Thuringia state Ballet, whose earliest history dates back to 1923, is the highest level, largest and oldest ballet company in Thuringia ,Germany. Located in the city of Gera, the company hosts three theaters in Thuringia, the Gera Opera House, the Altenburg Opera House and the Erfurt Opera House. Every year, we are regularly invited to perform at the Dresden Theater.
The Thuringian State Ballet performances include classical ballet, modern dance and modern ballet, rock ballet and so on, and invites World-renowned choreographers to arrange shows for the company , such as Davide Bombana's "Carmen" and "Faust" , Uwe Scholz's "Coppelia" and "Feuervogel",Robert North "Romeo and Juliet", Birgit Scherzer "Nutcracker", Nils Christe "Sacre du printems", Jiri Bubenicek "Anita" and many more. The company also invited to performing in foreign countries as Switzerland, Austria, Czech Republic, Canada, the United States, Brazil and other countries