Awarded by ACE 2015 and 2017 as"The Best Musical Show of the Year"In New York and by FOX Music USA in 2017
A cast of world class and extraordinarily talented dancers, musicians and singers perform the story of"I AM TANGO" by the multiple times awarded Company: TANGO LOVERS.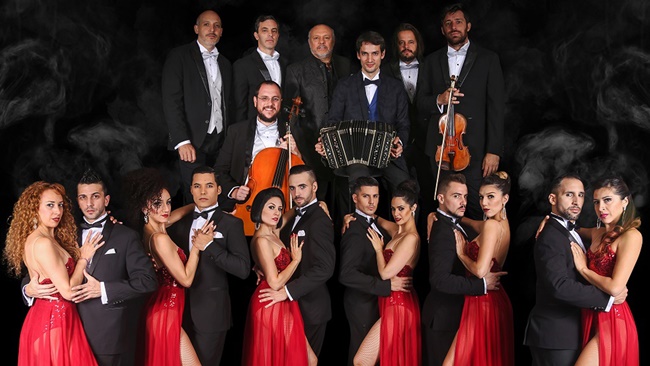 TANGO LOVERS has achieved many important international awards and has been touring with multiple presentations in renowned world stages such as:
National Centre for the Performing Arts, Beijing, China
Forbidden City Concert Hall, Beijing, China
Shanghai Center Theater, Shanghai, China
Fillmore Theater at Jackie Gleason in Miami Beach, USA
The Colony Theater in Miami Beach, USA
Peter Sharp Theater in Broadway, New York
Queens Theater New York
University of New York, Skirball Center, New York
Berklee Performance Center, Boston
The Herbst Theater, San Francisco
Marine Memorial Theater, San Francisco
Symphony Hall, New Jersey
George Washington University Lisner Auditorium, Washington, DC
Lincoln Theater, Washington, DC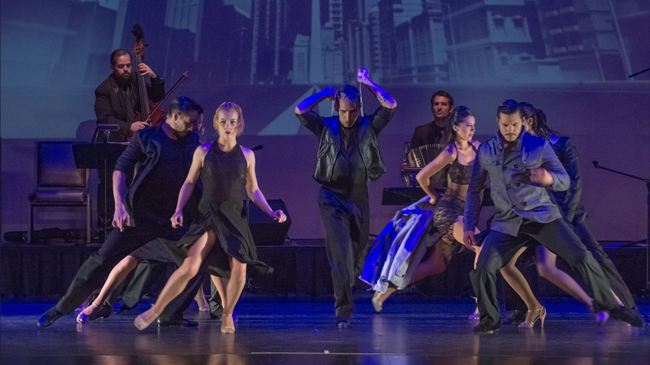 Synopsis
Tango is a character that evolves in time as part of history and stories and
cultures, but its essence remains and Tango will always be Tango although its
fusions with other genres.
The show opens up with the central character "Tango" in our present times facing his essence represented by the bandoneón. Tango questions his essence (the bandoneon) about the evolution of the genre on a duet that will take them to explore different times, facets, situations and cultures, on a fusion of the tango genre with classical dance, jazz, folklore and contemporary dance.
Iconic pieces of Tango mixed in a potpourri of songs are masterfully danced by TANGO LOVERS troupe and performed by the TANGO LOVERS orchestra showing in six minutes a flash evolution from the traditional to the contemporary tango.
Tango and his essence both go into a time-warp which will take them to some years in the past back to the ages where men danced with other men, where men and women met at dance salons and later on when tango music became a glamorous genre. Tango becomes part of the culture of Argentina and is embedded in different circles. The first part ends with the representation of an Argentinean woman who transcended in history and the people she loved is represented by malambo dancers and boleadoras
giving way to a new era.
While Tango transits through new events, he takes the audience through different situations showing the dynamics of the cities and the fusions of the genre with classic and contemporary dance and jazz and the introduction of new instruments. Tango feels that all these events are killing him and are driving him to madness but he soon realizes that the genius of emerging musicians has revived the genre since they were able to reach other cultures and new generations. Talent such as Piazzola with deep formation in classical music and jazz was heavily criticized when he first introduced new tango music in the 60's and 70's but thanks to his creativity, the genre reached new horizons and his rich musical legacy is one of the most performed and celebrated in the planet and has opened doors to contemporary musicians who have done an extraordinary work in expanding to the world the most sensual and passionate music of all times.
At the end Tango comes up with the conclusion that his essence has touched lives of people from different generations and cultures and despite the worlds' evolution, Tango will always be tango and its roots are intact. This is manifested through La Cumparsita, the most famous and recognizable tangos of all times that is played nowadays in every single milonga around the world.
GLOSSARY
Bandoneon: Is an essential instrument used in most tango ensembles and typical orchestras from 1910's
Malambo: Is a typical Argentinean dance
Boleadoras: Is a tool used by the gauchos.
Gauchos: Skilled and brave horseman from the pampas.
Milonga: is a dance however the term is also used to identify venues where people gather to dance tango.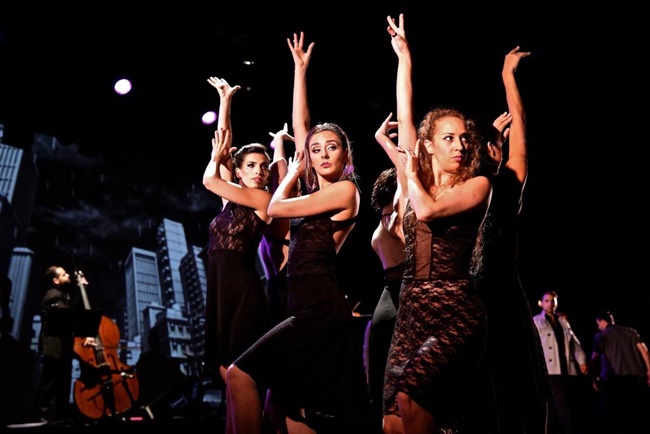 Media Comment
The best urban tango show, "Best Broadway-style tango dance", the audience also regarded it as the "best tango show ever"