1. 80 (Buick Student Tickets) / 100 (Welfare Tickets) are only available at the official Tmall store.

2. UP TP 15% OFF: Buy three of 680 tickets will have 15% off; two 880 tickets will have 10% off.

3.Purchase tickets with Postal Savings Bank of China's credit card start with 62 and choose union pay to enjoy 100RMB off for over 200RMB purchase in addition to use member discount. (only once per day, twice per month).
GLOBAL BOSSA NOVA QUEEN
WARM AND SWEET SOUND OF NATURE
A SINGER WHO INFLUENCES WORLD MUSIC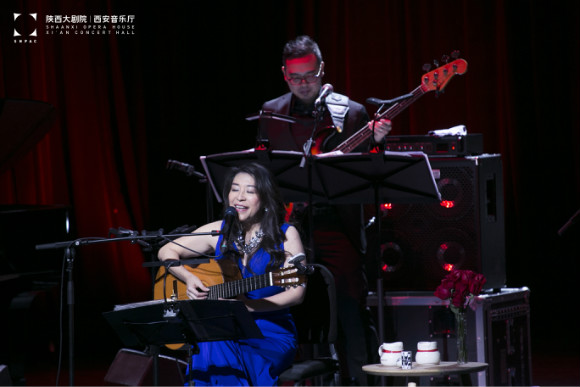 W have spent an unforgettable night with Ms. Ono in 2018.
Her velvety beautiful voice adds a lot of romance to Christmas Eve.
This year we will continue this Christmas Eve tradition.
Enter 2019 with us in the warm songs.
---
Born in Sao Paulo, Brazil. Lisa Ono spent her childhood in Brazil until she became 10 years old. She started singing and playing the guitar when she was 15 years old, and her debut as a professional Bossa Nova singer was in 1989. Her natural voice, rhythmic guitar playing, and her charming smile led her to a huge success and helped Bossa Nova to be popular in Japan. She has performed with many top musicians such as the legendary Antonio Carlos Jobim, the Jazz Samba giant Joao Donato, and has been performing enthusiastically in New York, Brazil and Asian countries. The album "Dream", which was released in 1999, sold more than 2 hundred thousand copies in Japan, and since than she has established a determined position in the Japanese Bossa Nova community.